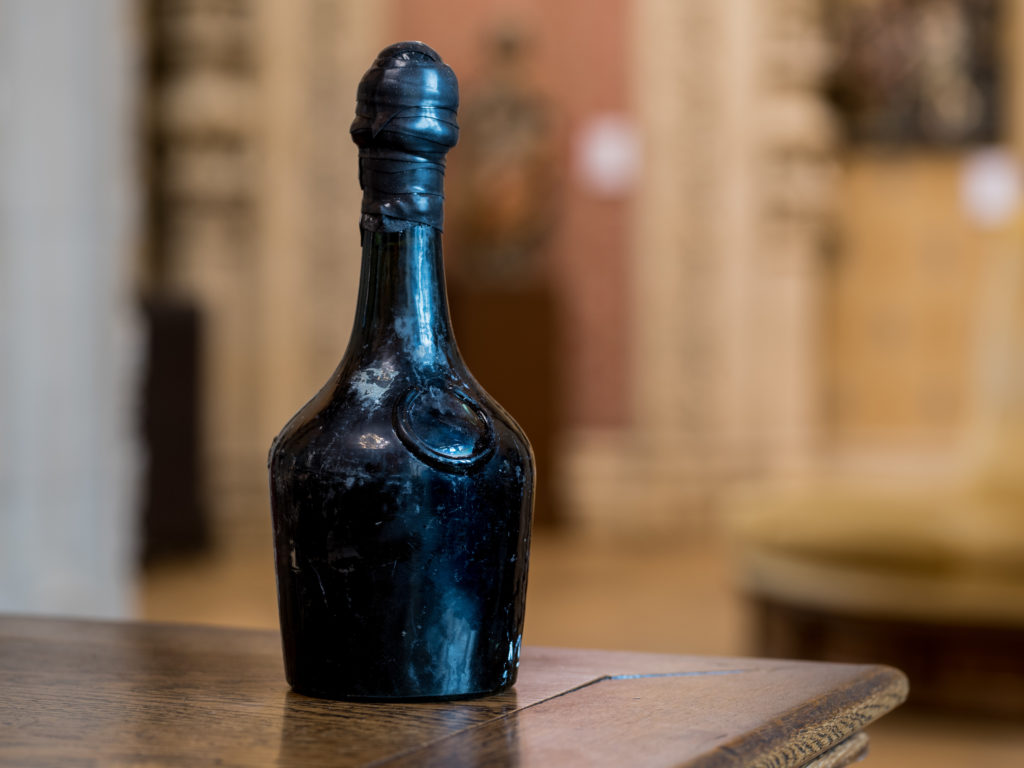 The first bottle we sell is DOM benedictine from 1916 or earlier.
Salvaged from the ship wreck ss Kyros in the Baltic Sea 2019.
The bottles were on their way to the tsar Nicholas II of Russia.
The content is analyzed by Bénédictine / Bacardi in France.
The content is of very high quality.
The importance of this event cannot be overemphasized – it's not only a find of rare liqueur but also a part of history of the former imperial Russia.

Now we sell these unique bottles.
Contact us for more information and the analysis from the testing.
info@oceanxteam.com