WE ARE LOOKING FOR SPONSORS/PARTNERS – CO-OPERATION
A commercial possibility out of the ordinary!
Do you want your company or organization to be seen with us ?
We can guarantee you great news headlines worldwide in the future.

Ocean X Team is a commercial entity whose main business consists of executing diving expeditions in search of hidden treasures. The team has discovered both amazing wrecks and historic artifacts.
For more information please Contact: info@oceanxteam.com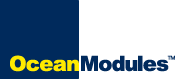 Ocean Modules is a subsidiary of Tapiren Survey System AB
www.ocean-modules.com