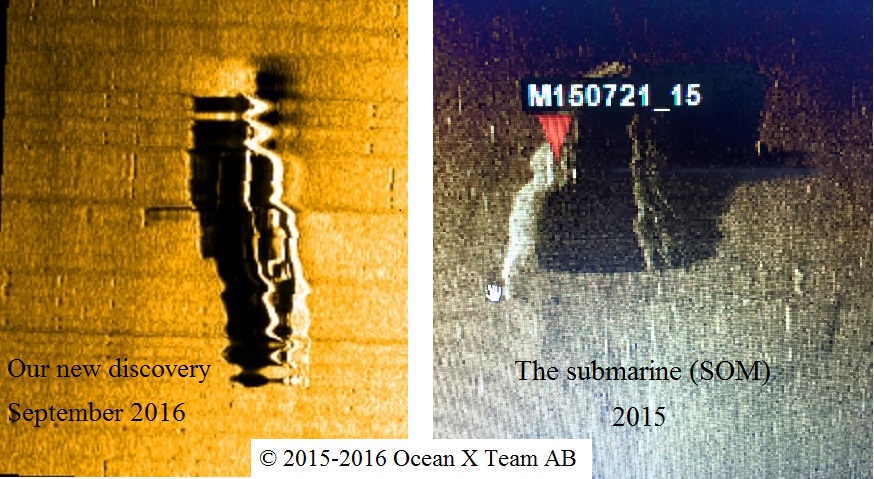 A new Discovery.
An unknown object was discovered during a sonar survey of the sea floor in the Stockholm archipelago area at deep water. A visual examintaion of the find has not yet been implemented.
The left image shows.
The image is a side scan sonar image, showing the sea floor with an wreck-like object. The size of the object is approximately 27meters in length and approx 4 meters in width.
The right image shows.
The side scan image is of the Russian Empire WW1 submarine "SOM" which Ocean X Team found in July last year. "SOM" was 20 meters in length and 3,6 meters in width.
The expedition were sponsored by:
Mats Wåhlin AB
Björnkläder
Teledyne-Blueview sonar
Nimbus Boats