S P O N S O R E R B J U D A N D E
PARTNER
Som officiell partner får ni möjlighet att ta del av alla events som rör Ocean X Team. Teamet bär alltid profilkläder med sponsors logotyp "oncam" och i andra officiella sammanhang. Ni äger rätt att utnyttja varumärket Ocean X Team i intern och extern marknadsföring samt möjlighet till OXT-personers medverkan i egna event.
MEDIER
Annonsplats på OXT hemsida samt marknadsföring på OXT Official Facebookgroup med över 16000 medlemmar. Instagram inslag med mera.
OPTION
Vi erbjuder ert företag möjlighet till exponering i kommande dramadokument TV serie, med ambition att säljas till ett flertal länder. produktionen är i full gång.
Vi räknar med att vara klara med inspelningarna hösten 2016.
För mer information, kontakta: info@oceanxteam.com
SPONSORS/PARTNERS – CO-OPERATION
A commercial possibility out of the ordinary!
Ocean X Team is a commercial entity whose main business consists of executing diving expeditions in search of hidden treasures. The team has discovered both amazing wrecks and historic artifacts.
For more information please Contact: info@oceanxteam.com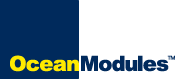 Ocean Modules is a subsidiary of Tapiren Survey System AB
www.ocean-modules.com