Ocean X Team main focus has been to search for hidden treasures and historic artefacts.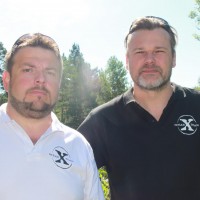 HISTORY
Ocean X Team started wreck career by finding an American B-17 bomber in 1992, off the Swedish east coast.
In 1994 Peter Lindberg found information about a ship wreck loaded with champagne and cognac in local court archives. This lead to the great find of the small schooner "Jönköping" in 1997 and the salvage of the same in year 1998. 2400 bottles of Heidsieck & Co MONOPOLE Gôut Americain 1907 champagne where recovered from the wreck and raised world record prices when sold at Christie's auction house in London. Ocean X Team has participated in many other wreck projects and salvages and is constantly working on new projects.