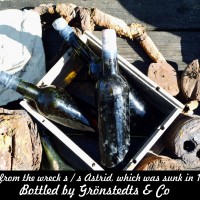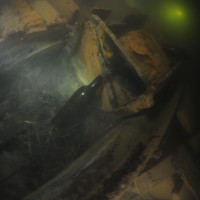 For sale, High quality 100 years old wines.
The bottles was recovered from a ship wreck named "Astrid" in year 2012. "Astrid" was a Swedish cargo steamer which was sunk in 1916 by a German submarine (U22).

The bottle will be dellivered with a certificate of authenticity in a wooden box, and with a full information, film and picture package.
The wine is over 100 years old. The cargo was on its way to the Russian tsar.
* 4 bottles of Madeira wine, Brand: Grönstedts
* 2 bottles of port wine, Brand: Grönstedts
If you want to buy, give us a bid.
For more information Contact: info@oceanxteam.com.
*Klein side scan sonar 5000, 2011.