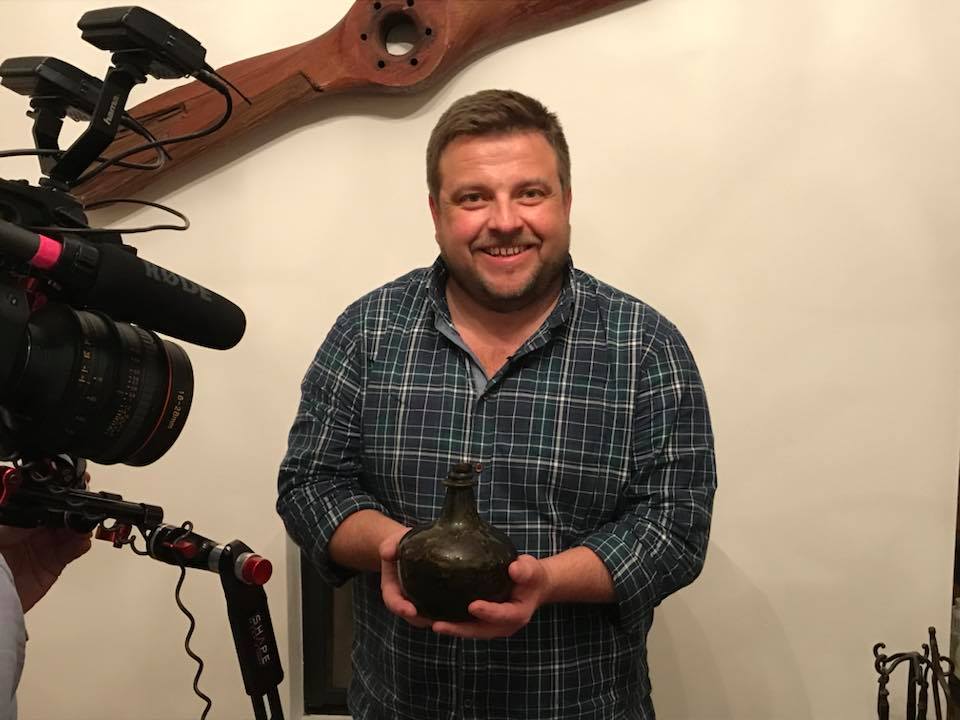 Photo: Peter Lindberg – Ocean X Team
330 year old drinkable wine.
The rare bottles, 14 in all, were found in a 17-century shipwreck. The shipwreck is laying in international waters at about 50 meters depth. The small amount of bottles were located in a braided basket, embedded in straw and completely covered by a thick layer of sediment. The wine has therefore been protected from the surrounding elements, resting on the seabed at a low temperature for centuries.